Hershey Chocolate Company: 1894-1900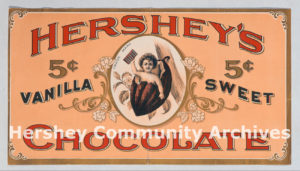 Inspired by chocolate-making machinery he saw at the 1893 World's Exposition in Chicago, Milton Hershey returned to Lancaster and began experimenting with making chocolate. In 1894, he established the Hershey Chocolate Company and was soon producing over 100 varieties of "sweet chocolate" novelties, bite-size chocolates produced in a variety of shapes and sizes. The term "sweet chocolate" meant that the chocolate was an eating chocolate rather than an unsweetened chocolate meant for baking.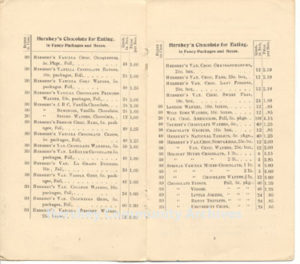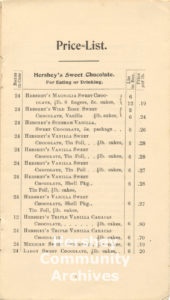 Hershey Chocolate Company's first products were only in production a few years. Milton Hershey introduced Hershey's Milk Chocolate in 1900. Its immediate success led Mr. Hershey to focus his energies on making milk chocolate. By 1909, the sweet chocolate novelties were discontinued.
Hershey Chocolates were made in a wide variety of shapes and sizes, including wafers, tablets, cigars, gems and cigarettes.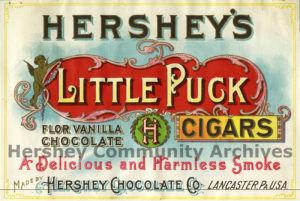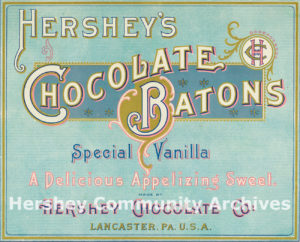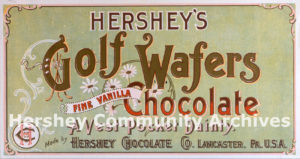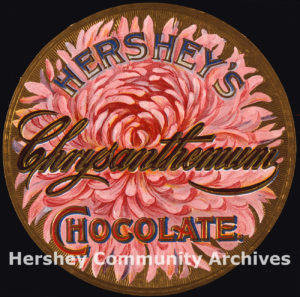 Occasionally, Hershey Chocolate Company produced a product to tie in with national events.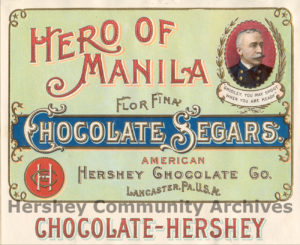 In May 1898, Commodore George Dewey gave the order to Captain Charles Gridley, "You may fire when ready, Gridley" as the American naval squadron prepared to attack the Spanish fleet in Manila Bay, in the Philippines. Following the successful conclusion of the Spanish-American War, Hershey Chocolate capitalized on national pride arising from the war's outcome.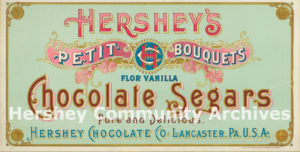 Hershey offered a wide variety of products priced at 5 and 10 cents. The colorful packaging and product names in French and others reflective of upper class pursuits, suggested that Hershey's Chocolate was a special product for a special person.
Hershey's top-of-the-line chocolates were packaged in elegant boxes printed with embossed gold ink lettering.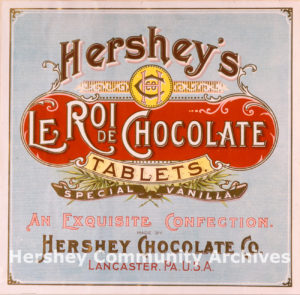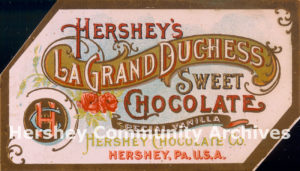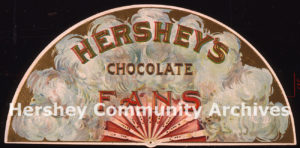 Gallery
Click image to view larger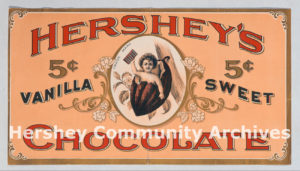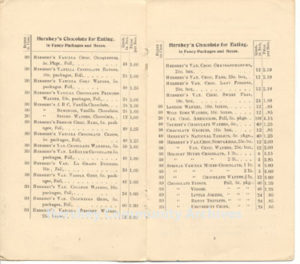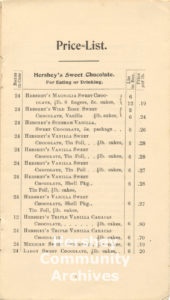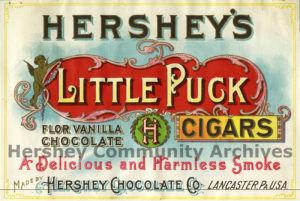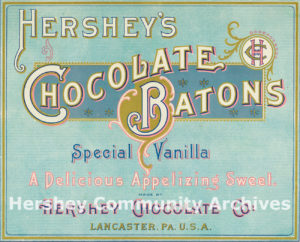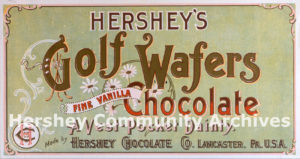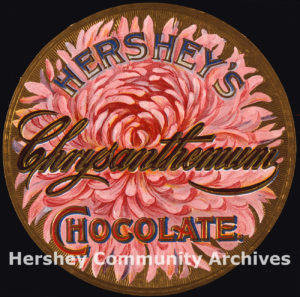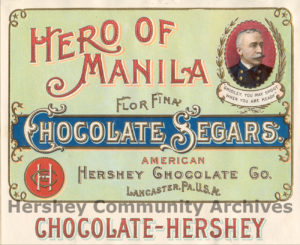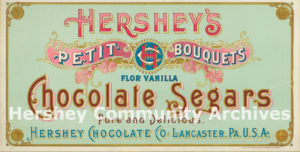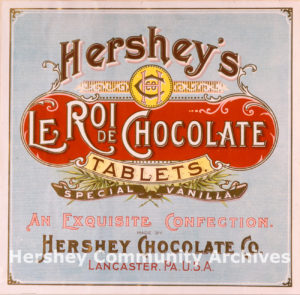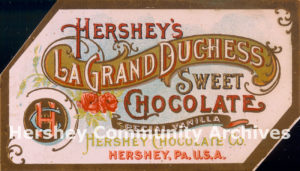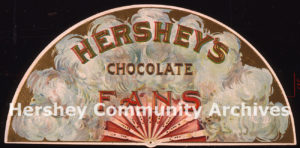 Search Encyclopedia