It's Wonderful Good: Hershey's Dutch Days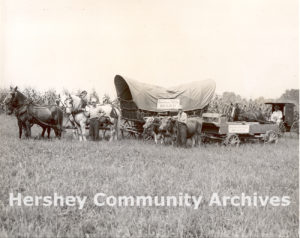 Hershey's first Pennsylvania Dutch Day was held on August 27, 1949. It grew out of a Pennsylvania Dutch language class held during the winter of 1948-1949 as part of the Derry Township evening school. Upon completion of the course, the class suggested holding a gathering in Hershey Park that summer to thank leaders responsible for offering the class. A few displays were set up in the Hershey Arena, most of them borrowed or owned by class members. The planners estimated that perhaps 2,500 people would come see the displays which included hand-painted works from the art class, donated quilts and kitchen utensils. However, 25,000 people turned out that day. The success of that one day affair led to its expansion to three days the following year.
Dutch Days showcased the authentic arts, crafts, and customs of the early Pennsylvania German pioneers who settled South Central Pennsylvania.
The festival offered a wide range of crafts and activities that celebrated the "Dutch" way of life such as apple butter making, threshing, quilting, pottery, musical concerts and, of course, food. Dutch Days grew into a true community wide event with activities taking place in Hershey Park, Hershey Arena and Stadium, and the Hershey Community Building. Various community organizations got involved and held fund raisers by offering Pennsylvania Dutch treats and dinners.
During Dutch Days evening concerts were held at the Hershey Park Bandstand and the Ballroom offered square dancing with old time fiddlers. Dutch Days was administered by a volunteer committee. In spite of the ever‑expanding scope of activities, for many years no admission was charged to any of the events.  Dutch Days was last held in 1979.
Gallery
Click image to view larger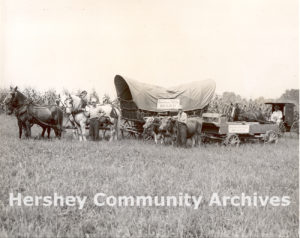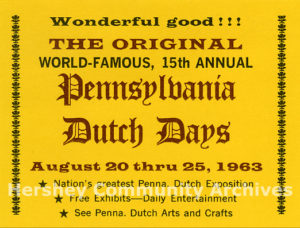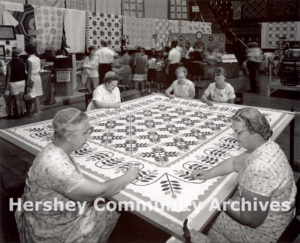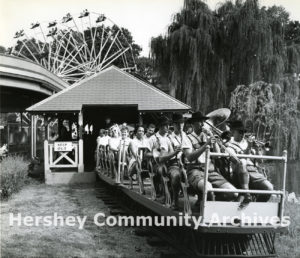 Search Encyclopedia