Building Hershey: C. Emlen Urban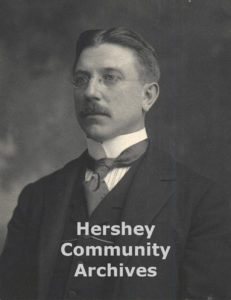 This Sunday (October 5, 2014) The Hershey Story and the Hershey-Derry Township Historical Society are hosting a special walking tour of our downtown. The tour will highlight some of the many buildings designed by noted architect, Cassius Emlem Urban, better known as Emlen to his friends. Mr. Urban was responsible for the design of some of Hershey's most iconic buildings, including the Convention Hall, High Point and the Hershey Press Building. It is remarkable to think that when you walk down Chocolate Avenue, much of what stands was designed by one architect.
So how did a Lancaster born and bred architect come to play such an important role in shaping the physical look of Hershey?
Cassius Emlen Urban (1863-1939) was born in Conestoga Township, Lancaster County, Pennsylvania.  After graduating from Lancaster's Boys High School, he apprenticed as a draftsman at a Scranton architectural firm before returning to Lancaster in 1886. That was the same year Milton Hershey also returned to establish the Lancaster Caramel Company.
Like Milton Hershey, Urban's career quickly took off as he received commissions to design what became many of Lancaster's signature buildings: Southern Market on Queen Street (1886), Watt and Shand Department Store (1898), and St. James Lutheran Church parish House on Duke Street (1903).
While Urban and Hershey must have at least been aware of each other due to their close ages and similar status as members of Lancaster's most notable young business owners, they also met socially through the Hamilton Club, a private men's club, established in 1889 by some of Lancaster's most prominent business and political leaders. Milton Hershey was invited to join in 1893, a sure sign of his growing prominence in the Lancaster business and social circles. Through the Hamilton Club, Milton Hershey established and nurtured relationships that became invaluable when he began making plans for his new chocolate factory and the model community that would surround it.
C. Emlen Urban played a significant role shaping the look of the community. Urban was responsible for the design of all the new town's major buildings constructed between 1903 and 1926:
List of C. Emlen Urban designed buildings in Hershey:
*Urban was also responsible for the design of the Community Building and Theatre, even though the structure was not constructed until 1932. The designs and the intent to construct it was announced in the Hershey Press newspaper in 1915. The United States' entry into World War I delayed the start of construction. A variety of financial and business related obstacles delayed the start of construction until 1928.
Gallery
Click image to view larger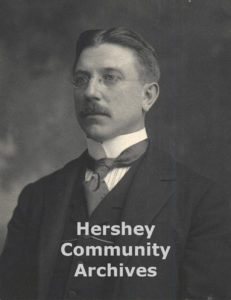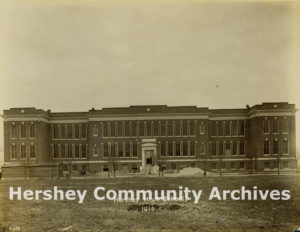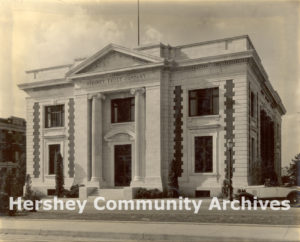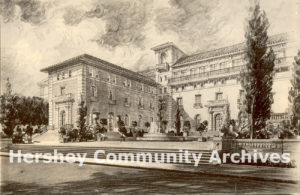 Search Encyclopedia